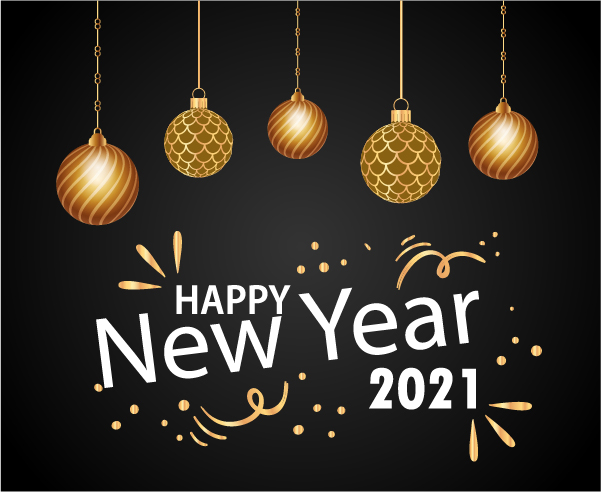 Dear Families,
Happy New Year!  We hope that you and your loved ones have a year filled with health and happiness.  School will resume on Monday, January 4, 2021 following our normal distance learning schedule.
As we say goodbye to 2020, we remain optimistic that our doors will open soon for in person learning pending it is safe to do so. There will be a special Board meeting at 7 pm on January 11, 2021 regarding the next steps.  Here is the link to join.
Below you will find the most recent school and district updates.  As always, if you have any questions or concerns, please reach out to one of us directly at eatone@wwcsd.net or sheppardl@wwcsd.net.
Sincerely,
Erin Eaton & Lisa Sheppard
Building Closure: January 4 – January 8
Adams Middle School along with all other buildings in the district will be closed through January 8, 2021 for material pick-up or other needs that need handled in person.  As mentioned above, school will however be in session this week following our regular distance learning schedule.
If you need to speak with a secretary in the main office this week, please email Pam Slone at slonep@wwcsd.net or Quangela Bailey at baileyq@wwcsd.net.  They will be checking email regularly throughout the day and will respond to your request.
You may also call 734-419-2379 if your request is urgent.  Please leave a message and Mrs. Bailey will return your call.  When leaving a message, please state your first and last name, your child's first and last name and a phone number you can be reached at.  Please speak clearly when leaving your voicemail.
All other staff will be available by email.
Food Distribution
Please see the information below regarding New Year's Week food distribution. Distribution at Adams will resume on Friday, January 15, 2021 from 10 am – 12 pm.
NWEA Winter Testing
We will begin our winter testing once school resumes. Please review the remote testing family guidance document here so you can ensure your child is successful testing remotely.  Please make sure your child takes this test independently without support from anyone in the home.  Simply encourage your child to do his or her best. This test does not affect grades.  It serves as a tool the staff can use to adjust instruction and monitor student progress and allows students to set goals for themselves and monitor their growth.
We are offering student incentives to encourage students to put forth their best effort to complete tests.  Students that show growth of three points in math, reading and science will be entered into a raffle (3 winners, one per grade) to win a movie night basket featuring The Sandlot, goodies and a $20 pizza gift card.
Students (6 per grade level) that are the highest achievers and show the most improvement on each test will have slurpees delivered to their house by the principals and possibly teachers!

We are running a reading contest through January 17, 2021. Please encourage your student to participate. All participants will be entered into a raffle to win a Burger King gift card. More information is in the flyer below.
Adams Middle School Reading Promotion
Attendance Incentive Update
Our pizza delivery attendance incentive increased school-wide attendance by 11%.  Over 1/3 of our building had perfect attendance in the weeks leading up to winter break.  We will kick off the second semester on January 19 with another attendance contest – stay tuned for details!
Stay Informed!
In addition to this weekly update, we encourage you to follow us on Social Media and join our school-wide text group.  Important information will be shared this way frequently.
Upcoming Events
1/4 – School Resumes
1/14 & 1/15 – Half Day Records Day
1/15 – End of 1st Semester
1/18 – MLK Day, No school
1/19 – Quarter 3 begins
1/25 – Report cards available in Parent Connect