Dear Families,
Below you will find the most recent school and district updates.  As always, if you have any questions or concerns, please reach out to one of us directly at eatone@wwcsd.net or sheppardl@wwcsd.net.
Sincerely,
Erin Eaton & Lisa Sheppard
No School – MLK Day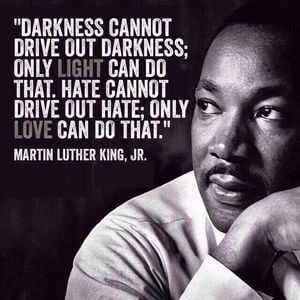 We will not have school on Monday, January 18, 2021 in honor of MLK Day. Semester two will begin on Tuesday, January 19, 2021.  This will be a material pick-up day and there will not be live instruction.  More information on this is below.
Material Distribution Day
As mentioned above, we will offer a day to pick-up materials on Tuesday, January 19, 2021.  We will only be allowing students in the building following the schedule below.
We will give our students their semester two schedule, and a staff member will be available to walk with students from class to class if needed to gather materials.  All students will get earbuds for home use as well as PBIS materials for you and your student to review as we begin preparing students to return to the building on March 1, 2021.
Students will be required to wear a mask in the building and sanitize their hands upon entering.
If you can not make it on this day, please schedule a pick-up day and time with your child's counselor.  Counseling information can be found at the top of the page.
Semester Two Timeline
As mentioned, semester two begins on 1/19/21.  Starting, Wednesday, 1/20/21 we will begin following the daily schedule below.  This is the same schedule that was followed during semester one.   Please review the daily schedule here.
On March 1, 2021, we will welcome all of our students back to in person learning following a hybrid format.  We are excited that the time is finally almost here!  As we get closer to this date, we will share important information regarding very specific processes, procedures and schedule information.  Please begin familiarizing yourself with the important information shared below.
Return to Learn Website              COVID 19 Preparedness and Response Plan
District Parent Handbook            State Guidelines
Edgenuity
The deadline to enroll your student in the WWCSD online program has passed and is now closed.
If you are moving your child into Edgenuity for semester two, you will need to drop off all textbooks and other materials that were provided by teachers at Adams for semester one during our material distribution on Tuesday, January 19, 2021.
If your child is enrolled in Edgenuity, please note that you have until Friday, January 22 to opt to return to learning in a distance learning model with Adams staff.  This would mean that when students return to learning in person on March 1, your child will return as well and not have the option to remain virtual. We are holding very firm on this date and will not allow students to transfer out of Edgenuity after Friday, January 22.
When making your decision, it is important to point out that Edgenuity will not offer your child the opportunity to work with our teachers at Adams. There will not be any live instruction. This program requires students to do all the learning and work independently.
If you are in Edgenuity and decide to transfer out, you must complete this form prior to January 22, 2021.
Form to transfer out of Edgenuity
Athletics Update
All contact sports are on hold until at least February 1, 2021.  If your child is interested in participating in our athletic offerings as soon as restrictions are lifted, he or she must have a sports physical on file before practice begins.  Below you can see the middle school athletic offerings. More information on specific sports teams will be shared soon.
Middle School Athletic Offerings
Attendance Incentive – Take Two!
We will kick-off another attendance contest beginning January 20, 2021.  It will run until February 10, 2021.  The only absences that will not be counted against your student will be parent excused absences.
Immunizations
Please make sure that your child's immunization records are up to date! If you received a letter or phone call regarding your child's immunization records being outdated, please ensure you drop a copy by the main office or have the doctor's office fax it to us at 734-595-2374 no later than January 31, 2021.  If you are waiting on an appointment, please call the main office to let us know the appointment date so we can update our records.  If you are having trouble scheduling with your child's physician, our on-site Beaumont Clinic is available.  Please call 734-728-2423 to schedule a visit.
Mr. October STEM Project
Mr. October will resume on Wednesday, January 20, from 3-6pm virtually as well as in person. We will distribute the kits on Tuesday, Distribution Day at Adams if you child is interested in making his or her very own Operation game. 
Food Distribution
Food distribution will resume on Friday, January 15, 2021 at Adams.  Pick-up is from 10 am – 12 pm.
Stay Informed!
In addition to this weekly update, we encourage you to follow us on Social Media and join our school-wide text group.  Important information will be shared this way frequently.
Upcoming Events
1/25 – Report cards available in Parent Connect
2/15 – 2/19 – Mid-Winter Recess
3/1 – Students Report – WELCOME BACK!