Dear Families,
Below you will find the most recent school and district updates. As always, if you have any questions or concerns, please reach out to one of us directly at eatone@wwcsd.net or sheppardl@wwcsd.net.
Sincerely,
Erin Eaton & Lisa Sheppard

8th Grade Awards
We will be holding our 8th Grade award ceremony on June 1 for Cohort A and June 3 for Cohort B.  We will not be inviting parents to this event to maintain proper safety protocols, but will either record and share the ceremony or stream the ceremony live.  More to come soon!
8th Grade Farewell – Save the Date! 
Who: All Adams 8th Grade Students (Both Cohorts)
What: Farewell Celebration
Where: Adams (Outdoors)
When: June 7, 2021
Vaccine Clinic Information
Use this link to sign-up here  – The Pfizer vaccine will be given.
Chromebook Collection
We will be collecting all student devices on June 1 and June 3 for the school year.  If your child's Chromebook is damaged, a $25 damage deposit will be collected while we assess the extent of the problem.
May Student Incentives
We will have a Kona truck at Adams on June 1/3 for students.  Encourage your student to earn a trip – details below.
Summer ELA/Math Virtual Tutoring Opportunities
If you would like your child to participate in 2-3 hours of Math or ELA summer instruction per week, please complete the form below so we can plan accordingly.
NFL Flag Football Schedule
May 14 at Wayne Memorial High School (football stadium)
May 21 at John Glenn High School (football stadium)
June 4 at Wayne Memorial High School (soccer field)
June 11 at Wayne Memorial High School (soccer field)
June 18 at Wayne Memorial High School Championship games (soccer field)
Article featured in Hometown Life: Wayne-Westland kicks off Friday night football program for middle schools
Gleaners Food Distribution – May 20, 2021
One Book, One School
Please encourage your student to participate in the One Book, One School reading initiative.  All the information your student need can be found below.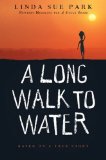 Book Summary:
A Long Walk to Water begins as two stories, told in alternating sections, about a girl in Sudan in 2008 and a boy in Sudan in 1985. The girl, Nya, is fetching water from a pond that is two hours' walk from her home: she makes two trips to the pond every day. The boy, Salva, becomes one of the "lost boys" of Sudan, refugees who cover the African continent on foot as they search for their families and for a safe place to stay. Enduring every hardship from loneliness to attack by armed rebels to contact with killer lions and crocodiles, Salva is a survivor, and his story goes on to intersect with Nya's in an astonishing and moving way.
Daily Health Screening
If your child is sick, please keep him or her home – we ask that you complete the daily health screener found here each and every day.  If your child displays any of these symptoms please do not send him or her to school.
THANK YOU to all of our families doing their part to keep our school community safe and healthy.
If you child is sent home displaying COVID symptoms, the chart below shows the steps that need to be taken prior to a student being able to return to school.  Please report any positive cases or close contact cases to the office as soon as you are made aware.
Food Distribution
Please see the updated food distribution schedule for the week – Adams is no longer a weekly distribution site.
Stay Informed!
In addition to this weekly update, we encourage you to follow us on Social Media and join our school-wide text group.  Important information will be shared this way frequently.
Upcoming Events
5/28 – 1/2 Day
5/31 – No School