Dear Families,
Below you will find the most recent school and district updates. As always, if you have any questions or concerns, please reach out to one of us directly at eatone@wwcsd.net or sheppardl@wwcsd.net.
Sincerely,
Erin Eaton & Lisa Sheppard
2021/2022 School Year
Beginning in the 2021-2022 school year, Wayne-Westland Community Schools (WWCS) plans to have in-person classes five days a week when the fall semester begins in August. There will be no hybrid programming for the 2021-22 school year.
If you are interested in a virtual option for your child, the Wayne-Westland Virtual Academy is currently accepting enrollment for the 2021-2022 school year.
We are returning to full in-person learning at all campuses (K-12), five days per week for the 2021-2022 school year, barring any unforeseeable event. This is a full load for our students and families who choose to join us for in-person learning. We will continue to practice COVID-19 safety protocols as the District moves into the new school year through the guidance of the Wayne County Health Department and other entities.
General Reminders for Students
Please take the time to review the following with your students  as we begin to round out the year:
Cell phones are not permitted at any time during the day.  If we see them being used, it may result in you having to come pick-up the phone.  If you need to reach your child, please call the main office.  Here is our Away for the Day policy for your review.
Please ensure that appropriate clothing is worn as the weather gets warmer.  Shirts that expose the stomach and excessively short shorts are not permitted in school.
Ensure Chromebooks are brought to school daily and fully charged.
Here is the school-wide PBIS expectations matrix for you to review with your student.

8th Grade Awards
We will be holding our 8th Grade award ceremony on June 1 for Cohort A and June 3 for Cohort B.  We will not be inviting parents to this event to maintain proper safety protocols, but will either record and share the ceremony or stream the ceremony live.  The details will be shared next week!
8th Grade Farewell – Save the Date! 
Summer ELA/Math Virtual Tutoring Opportunities
If you would like your child to participate in 2-3 hours of Math or ELA summer instruction per week, please complete the form below so we can plan accordingly.  This instruction will be provided by our Adams teachers.
Summer Program Registration
Wayne-Westland Community Schools have partnered with community organizations to provide a variety of exciting summer programs for our students.  Please follow this link to view the opportunities and register your student.
Immunization Information – Parent Letter from Health & Human Services
Dear Parents and Guardians:
As many Michigan schools are working hard with concluding the current school year, they are also preparing for the return of students for the 2021-2022 school year. The Michigan Department of Health & Human Services (MDHHS), Division of Immunization wishes to remind you that Michigan schools are required to report immunization information regardless of their mode of instruction (in-person, virtual, and combinations of both). Any student who fails to meet the school immunization requirements shall not be admitted, or able to participate in school classes and activities.
Although you are probably juggling a lot of responsibilities right now, making sure your children are up to date on their shots is one of the best things you can do to protect them against several serious but preventable diseases. Michigan has seen a sharp drop in vaccinations since the start of the pandemic, which is a frightening trend. When children are not vaccinated, they are at risk of getting diseases like measles, chicken pox, and hepatitis A. Falling vaccination rates can lead to new outbreaks of dangerous diseases.
Terri Adams, RN, BSN, MM
Interim Director
Division of Immunization
Call the Beaumont Healthcare Center to schedule an appointment – 734-728-2423
Chromebook Collection
We will be collecting all student devices on June 1 and June 3 for the school year.  If your child's Chromebook is damaged, a $25 damage deposit will be collected while we assess the extent of the problem.
May Student Incentives
We will have a Kona truck at Adams on June 1/3 for students.  Encourage your student to earn a trip – details below.
NFL Flag Football Schedule
May 21 at John Glenn High School (football stadium)
June 4 at Wayne Memorial High School (soccer field)
June 11 at Wayne Memorial High School (soccer field)
June 18 at Wayne Memorial High School Championship games (soccer field)
Gleaners Food Distribution – June 3, June 17 @ AMS
One Book, One School
Students have through this Sunday to complete this work!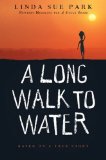 Book Summary:
A Long Walk to Water begins as two stories, told in alternating sections, about a girl in Sudan in 2008 and a boy in Sudan in 1985. The girl, Nya, is fetching water from a pond that is two hours' walk from her home: she makes two trips to the pond every day. The boy, Salva, becomes one of the "lost boys" of Sudan, refugees who cover the African continent on foot as they search for their families and for a safe place to stay. Enduring every hardship from loneliness to attack by armed rebels to contact with killer lions and crocodiles, Salva is a survivor, and his story goes on to intersect with Nya's in an astonishing and moving way.
Daily Health Screening
If your child is sick, please keep him or her home – we ask that you complete the daily health screener found here each and every day.  If your child displays any of these symptoms please do not send him or her to school.
THANK YOU to all of our families doing their part to keep our school community safe and healthy.
If you child is sent home displaying COVID symptoms, the chart below shows the steps that need to be taken prior to a student being able to return to school.  Please report any positive cases or close contact cases to the office as soon as you are made aware.
Food Distribution
Please see the updated food distribution schedule for the week – Adams is no longer a weekly distribution site.
Stay Informed!
In addition to this weekly update, we encourage you to follow us on Social Media and join our school-wide text group.  Important information will be shared this way frequently.
Upcoming Events
5/28 – 1/2 Day
5/31 – No School