Dear Families,
Please take the time to read all sections of this newsletter so you have the most up to date information from Adams and the district.  This will be the last communication until after mid-winter break unless something new comes our way.
If you have any questions, please reach out to myself or Lisa Sheppard at eatone@wwcsd.net or sheppardl@wwcsd.net.
Sincerely,
Erin Eaton

No School the Week of 2/21/22
We will not have school from February 21 – February 25 due to mid-winter break.  School will resume on February 28, 2022.
Updated Mask Guidelines
Upon returning from mid-winter break, masks will be optional in the school setting. Each individual will be respected based on the choice they make.  The school will not require or ask any student to wear a mask during the school day. If you would like your child to continue wearing a mask, please ensure you provide the mask and talk to your child about wearing it.
If your child rides the bus, he or she will still be required to wear a mask while in route to and from school.
Please see the recent memo regarding this for Dr. Dignan here.
Instrumental Music
On Thursday, Dr. Pam Klena (Assistant Professor of Music and conductor of the Symphony Band) and Dr. Jen Oliverio (Trumpet professor) visited us today from Oakland University and had a wonderful time working with all of our instrumental music students. They were very impressed with the progress the students have made so far, especially after a year of mostly virtual learning.
The students were very engaged, respectful and kind with both of them. A student was inspired to see a female conductor, which is awesome! Dr. Klena gave her some resources and gave her one of her batons to start practicing with.
All in all, it was an incredible experience for everyone and a very bright spot in the week. They're hoping to come visit us again in April or May to see what progress we've made and help some more.
Middle School Parent Still Make the Difference
Please follow the link below to access the February installment of Middle School Parents Still Make the Difference. You will read about ways you can help your middle school student be successful.
Topics include:
Physical activity linked to academic gains

Boosting your child's concentration

Speaking with your child about drugs and alcohol

Helping your child remain excited about learning

Guiding your child out of a mid-year rut

And much more!
If you have any questions or would like additional resources, please reach out to  your child's counselor.
Soccer Tryouts
Attendance Contest
Scheduling an Appointment
If for any reason you need to talk to or meet with a staff member, you must schedule an appointment.  We are very busy throughout the day and are unable to meet with parents at certain times if an appointment is not scheduled and we are tied up in other meetings or attending to other building needs.  If you have a concern that needs to be addressed, we ask that you follow the chain of command outlined below.
Question / Concern : Follow the contact procedure through the steps below:
Classroom Concern – Steps:
Teacher
Assistant Principal (middle and high schools)
Principal
Assistant Superintendent Curriculum
Superintendent
Question / Concern : Follow the contact procedure through the steps below
Student Discipline – Steps:
Teacher
Assistant Principal (middle and high schools)
Principal
Director of Student Services
Assistant Superintendent Curriculum
Superintendent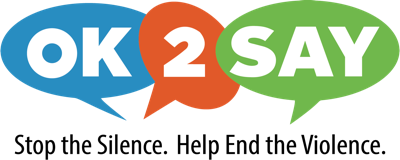 OK2SAY is the student safety program which allows students to confidentially report tips on potential harm or criminal activities directed at school students, school employees, and schools. OK2SAY is a nationally recognized program giving students the tools to set up and speak out when they are concerned about their safety or the safety of another.
Use OK2SAY to report tips related to:
Bullying / Cyberbullying
Self-Harm
Anxiety, Stress and Depression
Suicide
Drug / Alcohol Abuse
Weapon Possession
Assault
And Other Concerns
Tips can be submitted 24-hours-a-day, 7-days-a-week by telephone, text message, email, mobile app, or via the OK2SAY website.
Order Your Yearbook Today!
The deadline to order yearbooks is April 4, 2022.  Please visit ybpay.lifetouch.com to place your order.
Mental Health Services Available @ No Cost
The District is committed to the well-being of our students, staff and families to create a safe and healthy learning environment. We have partnered with Care Solace to help individuals find mental health care providers and substance use treatment centers. The Care Companion team from Care Solace is available 24/7 and 365 days per year to connect you with verified providers in your community. All WWCS students, families and staff can access these services